6th Annual General Membership & Retiree Holiday Party- Scholarship Information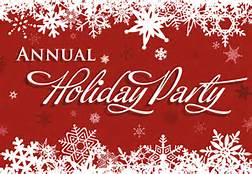 To: All Transit Supervisors Organization Members in Good Standing
Dear Brothers and Sisters:
We are happy to announce that the 6th Annual Member & Retiree Holiday Party will take place on Thursday, December 15, 2022 from 11:00 AM to 7:00 PM. The Holiday Party will be held at new and more convenient location. The new location is the Holy Cross Greek Orthodox Church, 11-05 150th Street, Whitestone NY 11357.
Scheduled Events:
RETIREE RECOGNITION AND AWARDS – will take place at 1PM and 5PM
JACKET RAFFLE – will take place at 2PM and 5:30PM
2022 Scholarship Drawing
All of the scholarship winners and alternates will be drawn at a virtual scholarship awards ceremony on December 22nd at 12:30PM. There will be ten (10) winners, and ten (10) alternates drawn on that day. Please check our website www.twu106.org for more information and applications.
All members and retirees in good standing can stop by anytime between 11A & 7P and join us at the Holiday Party.
To all of our members who are unable to make the Holiday Party, we would like to wish you and your family a peaceful, safe and joyous Holiday Season!
For Gift Ideas Shop at the TSO Store
TSO Store