Scholarships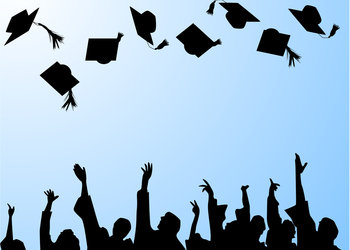 37th Annual TSO Scholarship Awards
TWU Local 106 has provided scholarship aid to its members and their dependents annually for over 37 years. We are proud to continue this tradition in collaboration with sponsor M3 Technology.
---
October 24, 2017
Dear Brothers and Sisters:
I am happy to announce that our partner in providing voluntary Disability and Life Insurance to our members, M3 Technology, is sponsoring four (4) one thousand dollar Scholarship Awards this year.  This is in addition to four (4) Scholarship Awards sponsored by the Union. There will be a total of eight (8) one thousand dollar scholarships awarded for the 2016 school year.
All of the winners and alternates will be drawn at the Thursday, December 21, 2017, Holiday Party.  There will be eight (8) winners, and eight (8) alternates drawn at 5:00 PM.
Eligibility
The Scholarship Award is available to all TWU Local 106 – Transit Supervisors members in good standing, their spouses, and legally dependent children.
The Scholarships will be awarded to high school students who will be enrolled in an accredited college or institution in the 2018 school year, college students, and TWU Local 106 members enrolled in an accredited college or institution in the 2018 school year.
In order to receive the Scholarship Award, spouses and legally dependent children must be registered as full-time students (enrolled for at least 12 credits).  Active members can be either full or part-time students.
Application Form
Official Application Form.  Only TWU Local 106 – Transit Supervisor members in good standing can sign the Application Form.  Should you need additional applications, you may make copies of the original form.
Disbursement of Scholarship Award
Scholarship Award winners at the time of enrolling in an accredited college or institution should inform the college that an official letter from the college/institution verifying their enrollment must be forwarded to TWU Local 106 – Transit Supervisors at 5768 Mosholu Avenue, Bronx, NY 10471.  Upon receipt and verification of such letter, TWU Local 106 – Transit Supervisors will forward to the college/institution the proceeds of the scholarship award.
Winners must use the proceeds of the award for qualified educational expenses during the 2018 calendar year.  If the winner fails to use the proceeds in the specified time, the award will be forfeited and awarded to the next alternate.
Members must be in good standing when the scholarship award is disbursed.  The scholarship proceeds may be used only for tuition, college fees, or room and board while attending an accredited college or institution.  No cash awards will be paid directly to the winners.  Winners may re-apply in succeeding years for further awards. In no instance shall the scholarship awarded be more than actual college costs incurred by recipient.
PLEASE NOTE! All applications must be returned to TWU Local 106 – Transit Supervisors by close of business on Wednesday, December 20, 2017, in order to be eligible for the scholarship.  The drawing will be held on Thursday, December 21, 2017, at the Holiday Party.  Good luck!
Applications can be mailed to the union office or faxed to (718) 601-6300.
Fraternally,
Vincent Modafferi
President, TWU Local 106