NY Candidate for Governor Lee Zeldin comes to the Bronx TSO Headquarters to speak with our Members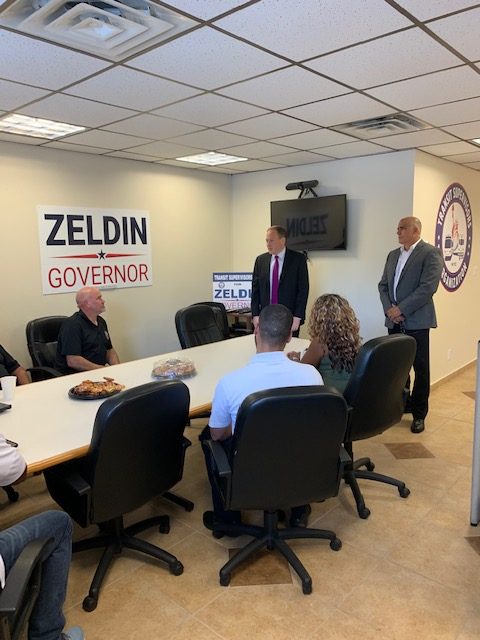 President Valenti along with the TSO Union team welcomed NY Candidate for Governor Lee Zeldin to our offices in the Bronx to speak with rank and file members.
This was a historical day in the 68 year history of the Transit Supervisors Organization. We were extremely honored to have Congressman Lee Zeldin take time out of his busy schedule on the campaign trail to come to our office and to meet with our officers and our members. Congressman Zeldin spoke with grace and ease as he discussed some of the most toughest issues we are facing today.
As our members put it, "he's a real likeable and genuine guy" and as another member said "Lee needs to win or this state and our freedoms as we know it are gone"
We again urge you, your friends and your family to get out on November 8, 2022 and Vote for Lee Zeldin for Governor.