Update-TSO/TWU Legislation-Death Gamble Bill S7224-A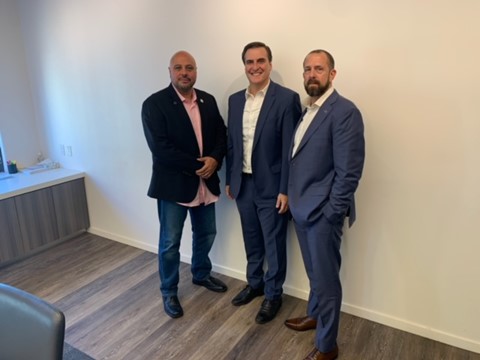 What happens today if you die before you retire?
NYC Transit and MaBSTOA employees that work past the point of retirement which is 25 years and 55 years old put their pension in jeopardy if they die before they have a chance to retire. If they die their spouse would only receive what the employee earned in the last 12 months multiplied by three. E.g., if you earned $100,000 in that 12-month period your spouse would get $300,000 and that's it! When you work past the point that you're eligible to retire you are gambling with your pension, hence the name Death Gamble.
What changes if the Death Gamble Bill passes?
This Bill would provide families of affected members to receive the full value of the employees pension benefit as if they had retired on the date of their death, in the event that the employee decides to continue working past retirement age.
The TSO has been the out-front leader for years championing a Death Gamble Bill for New York Transit Workers.
When I became the President in 2022, I made the Death Gamble Bill my #1 legislative priority and I put the responsibly of getting this Bill passed on our Recording Secretary and Senior Political Director Jose DeJesus and Queens Chairman/Political Director Todd Napoletano.
The TWU International saw the tremendous need and injustice in not having protections for families of members that work past the point when they can retire and joined us putting their money and power behind this Bills passing.
The TSO now with Jose's pressure in a joint effort with the International and other TWU Locals are working hard on this Bill and we're hoping to get it passed in early 2024.
The fact that we don't already have this protection is an absolute disgrace and shameful.
There may be a need in a few months for you to call or mail your local Senator or Assembly person for them to support this Bill. And if and when that time comes you will need to step up because this affects you directly!
President, Philip Valenti