BX Christmas Toy Drive Dec 6th and Veterans Toy Distribution Dec 16th.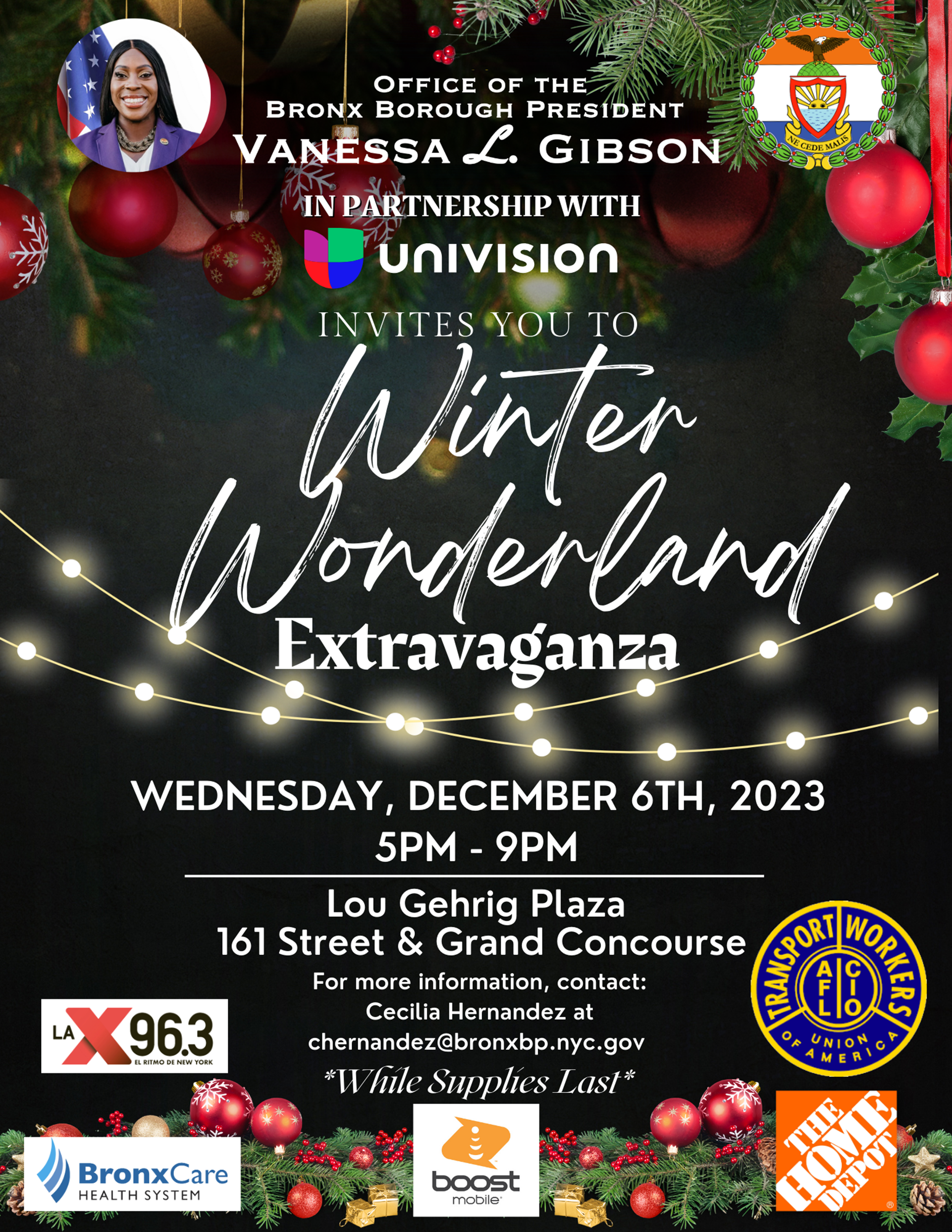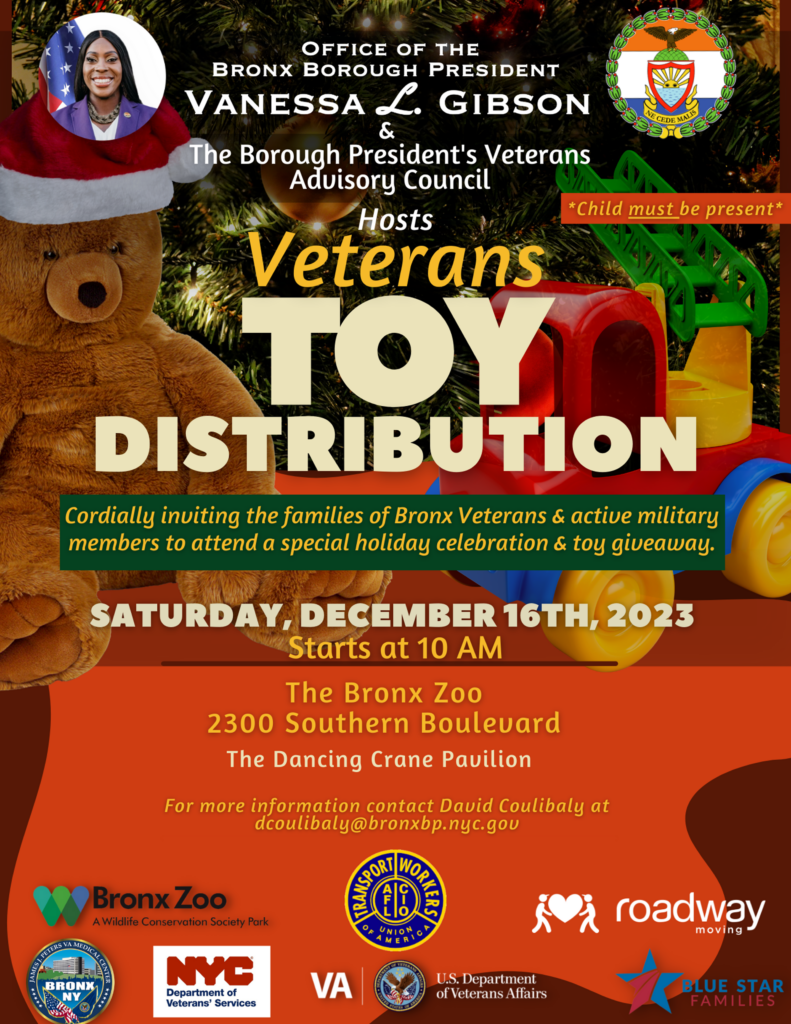 Jose DeJesus the TSO's Recording Secretary/Senior Political Director coordinating with other TWU Local's in NY/NJ, Bronx Borough President Vanessa Gibson and the TWU International has helped put together the largest toy drive the Bronx Borough President's office history. TSO members are welcome to come and bring their kids and family for this event. If you are interested in volunteering, call Jose DeJesus at the Union Hall Mon-Fri for more information.
Event Details:
· Event: Bronx Borough President's Annual Veterans and Family Toy Giveaway 2023
· Date: Saturday, December 16th, 2023.
· Time: 10 AM
· Location: Bronx Zoo | 2300 Southern Blvd, Bronx, NY 10460
Registration Link: [Note: A correction is underway for a typo in the year]
This event offers our veterans and their families an exclusive opportunity to partake in a memorable experience. We encourage you to register using the provided link. The registration form is specifically designed for veterans and their family members.
If you have any questions or require further information, please do not hesitate to contact Brother Jose DeJesus at jdejesus@twu106.org. Your participation and support in this event are highly valued.
Thank you for your attention, and we eagerly anticipate your presence at the Bronx Zoo event!